Britain missing the boat on green hydrogen production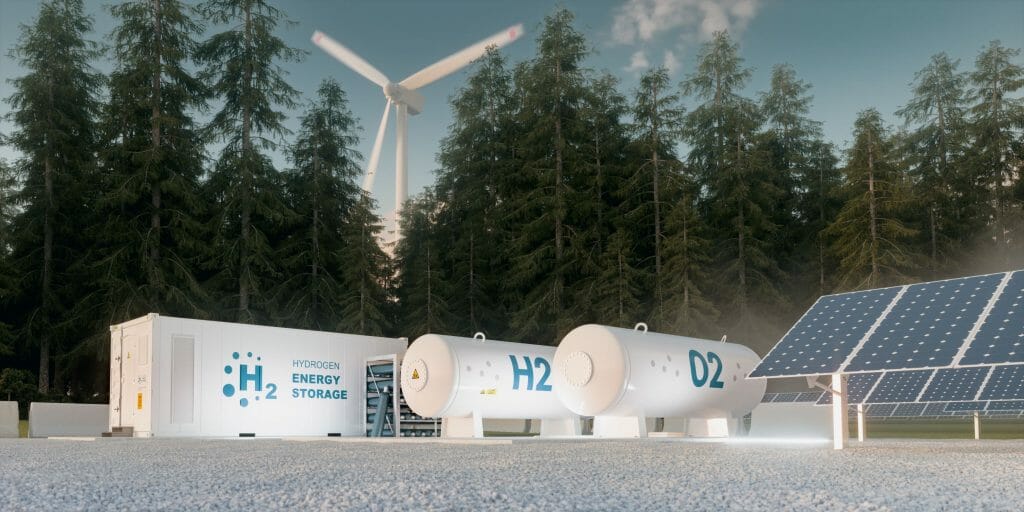 By Bill Ireland, CEO of Logan Energy
As military and economic war rages in Europe once again, the question of energy independence is back on the news agenda. Germany's decision to press pause on the Nord Stream 2 pipeline is a big call and will impact their ability to keep an additional 26 million German homes warm at an affordable price.
Imposing sanctions on Russia is one obvious way to hit Putin's regime where it hurts but surely ending our reliance on imported energy is one of the best ways to free ourselves from the grip of the world's energy superpowers?
My mind boggles at what we in the hydrogen sector could have done with the billions of pounds BP and Shell are writing off on Russian investments just now.
Just before the pandemic, I spoke to an audience of industry colleagues in Australia. Some were quick to heed my advice as, in the time since, companies like Fortescue Future Industries (FFI) have signed multiple agreements with government organisations for land rights to deploy renewable energy. It would not be a surprise to see large areas of natural resource rich regions, such as parts of the Sahara, blanketed with solar panels before the decade is out and some of the MEA region becoming the world's new energy superpowers.
The UK Government's commitment to achieving net zero by 2050 is, of course, most welcome but it will only be realised if stable and bold policy in areas such as green hydrogen production are expedited.
For example, a policy which said that by the end of next year, 5% of every fleet belonging to private or public organisations, leased, or purchased, must be zero emission, then 6% the following year, 7% in 2025 and gradually accelerating, is exactly the kind of legislation we need. Lock-in the policy and private finance will follow. There is a massive appetite in the financial sector to invest in new energy and specifically, hydrogen, they just need a solid business case.
Just last week when the UK's Climate Change Committee advised that the best way to ease consumers' pain from high energy prices is to stop using fossil fuels rather than drill for more of them.
The committee warned that new fossil fuel projects in the North Sea would, in some cases, not deliver gas until 2050 and their report came a day after a think tank, the Green Alliance, accused the government of wasting millions of pounds on propping up North Sea oil and gas.
We are missing the boat here in the UK because of our sluggishness in moving away from fossil fuels and a lack of joined up policy around our energy subsidies and taxes. We can't flick a switch and change our energy supplies, but we need to move much faster than we are now.
The UK can and should become a world leader in the use of hydrogen energy. Wind is something we have plenty of, but whilst the recent sale of additional offshore licenses is a good start, JCB's recent deal with FFI to import Australian hydrogen is an example of a British company looking abroad for its green hydrogen.
It's frustrating to see this and it's a reminder that we can't afford to delay any longer. In fact, we won't be able to afford our energy if we do.
ENDS