Refuelling service from Fuel Cell Systems used for hydrogen vehicle testing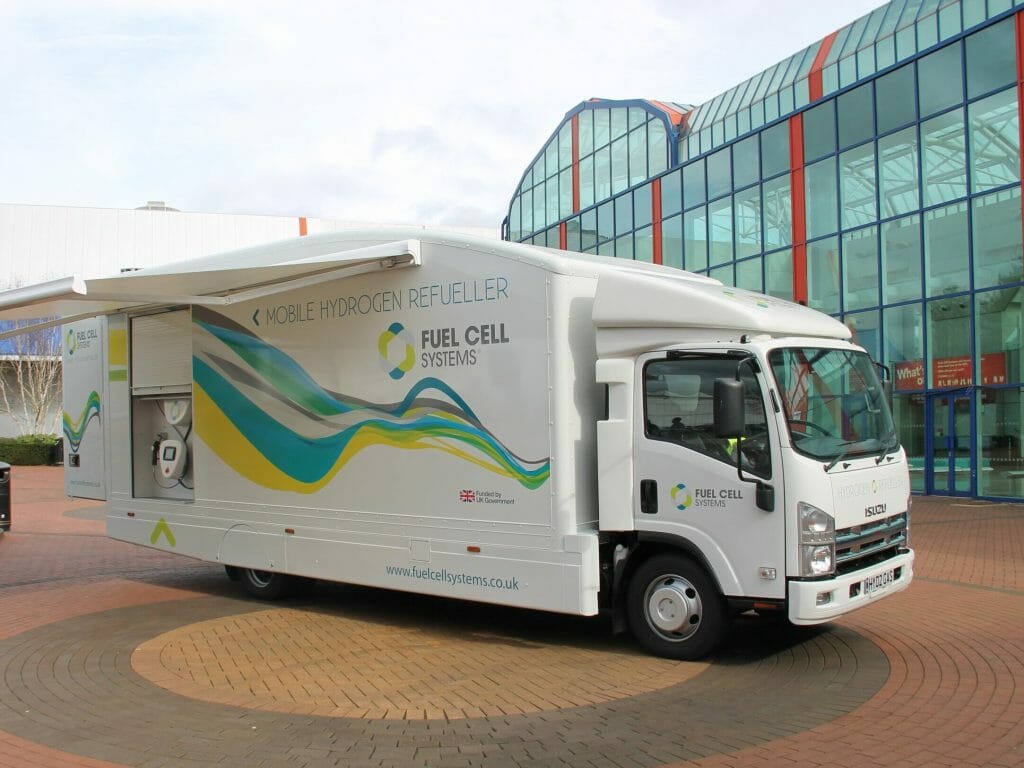 The BMW Group chose Fuel Cell Systems Ltd (FCSL) to provide hydrogen fuel for the European testing phase of its new hydrogen fuel cell powered vehicle, the BMW iX5 Hydrogen. The vehicles were tested in everyday conditions over the summer, utilising the HyTruck mobile refuelling vehicle to deliver hydrogen refuelling services on site. BMW Group commented that hydrogen fuel cell technology could "become an alternative to battery-electric drive trains especially for customers who do not have their own access to electric charging infrastructure or who frequently drive long distances".
 HyTruck from FCSL, first launched in 2016, has been used by customers across the UK and Europe to provide refuelling services to a range of fuel cell powered vehicles, including cars, the HydroFLEX train, ZeroAvia's fuel cell powered plane and a trial of motor scooters from Suzuki.  Richard Stockwell, Director of Strategic Innovation at FCSL commented "We were delighted to work with the BMW Group in support of their summer testing programme for the BMW iX5 Hydrogen.  HyTruck and our range of portable, scalable refuelling products enable customers to deliver and dispense hydrogen where it is needed".
Source: https://www.fuelcellsystems.co.uk/news/refuellingtest